Kenna 2 Caftan Dress - Custom Collaborative
定価

$120.00
セール価格
シェア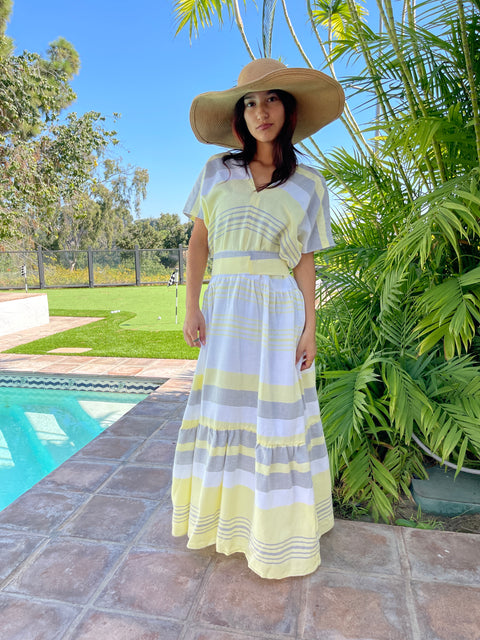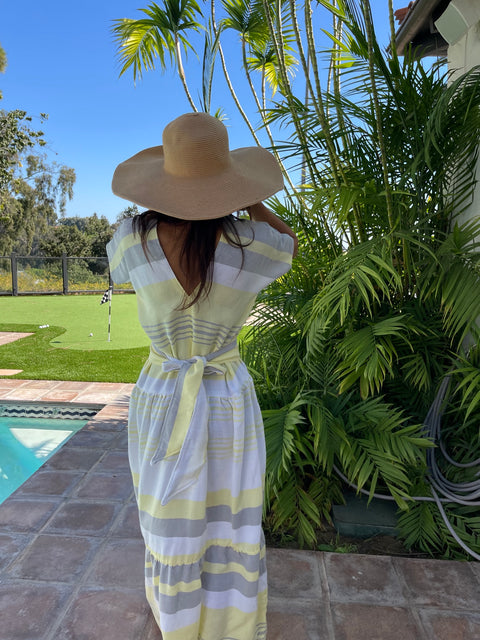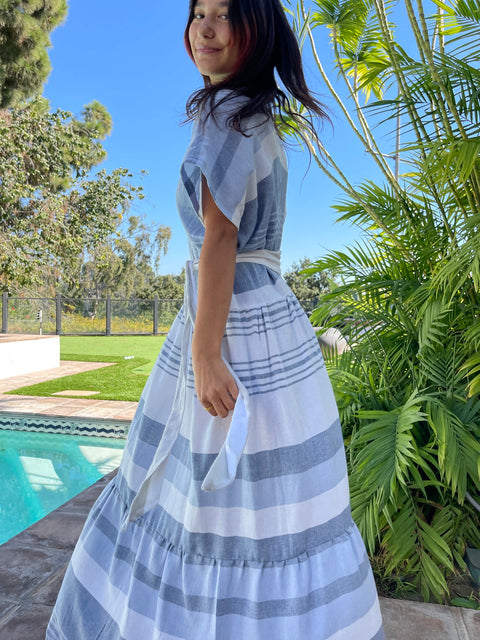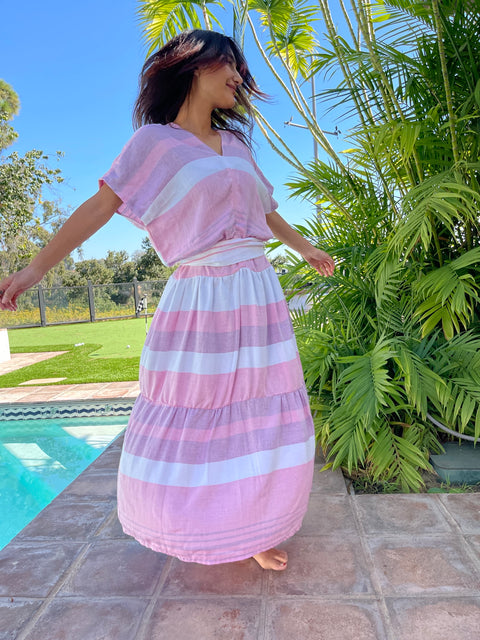 Everyones favorite Caftan Dress is back! This beautiful short sleeve dress with one tier of ruffle hem on the bottom with a open neckline. Wear it without belt for a summer day out or scrunch up to wear it shorter.  Ships with a free pink scarf until supplies last! 
This dress is made with partnership with Custom Collaborative. Custom Collaborative trains, mentors, and advocates for and with no/low-income and immigrant women to build the skills necessary to achieve economic success in the sustainable fashion industry and broader society.  For this project Women who have trained under Custom Collaborative's program is partnering us with creating the Kenna 2 dress. All of the proceeds of this dress goes to Custom Collaborative.
Made in USA. 2 sizes Medium & Large. Model is photographed in size M
Each Dress is made to order one by one please allow 2-4 weeks until items are ready, all items are FINAL SALE. For any damage or defect please contact us at  info@customcollaborative.org.